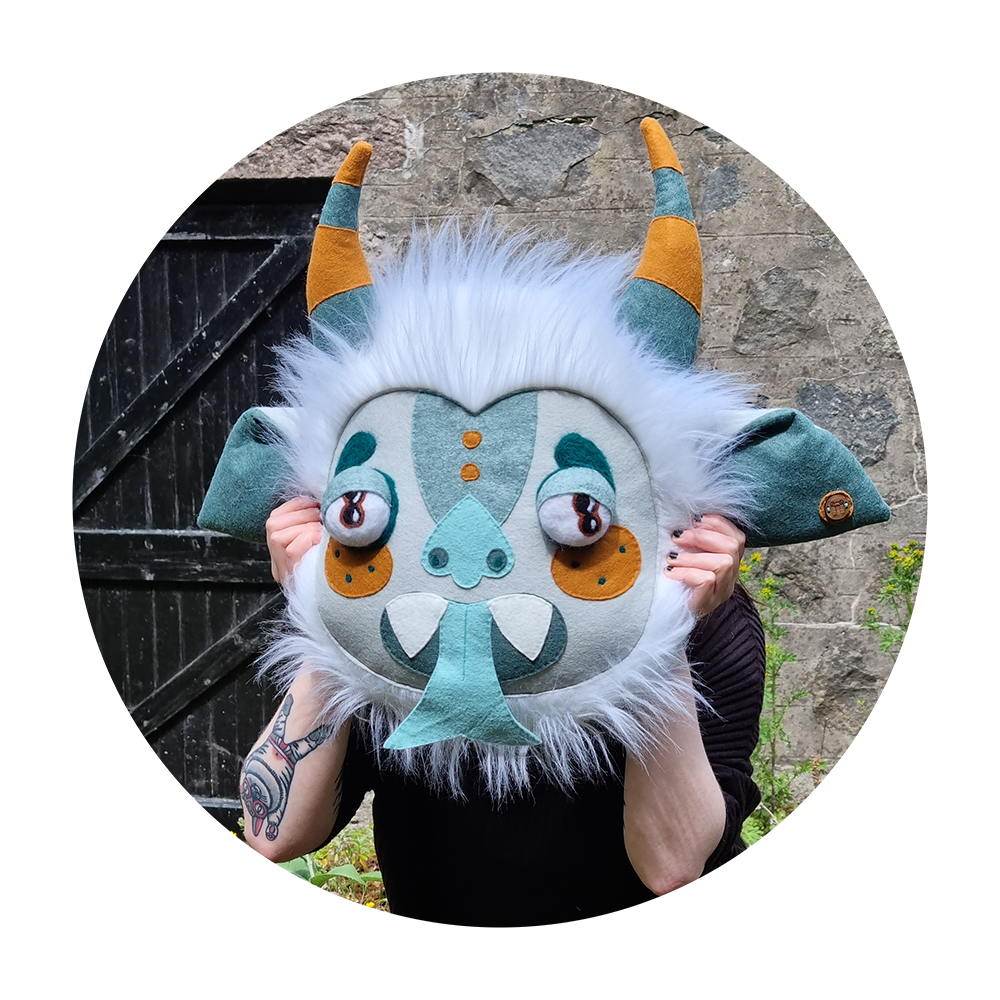 Hi, I'm Nicola (better known around the web as 'Nicolpops').  I'm a fibre artist and illustrator, from Aberdeen, Scotland.  I specialise in character design to create one-of-a-kind designer plush toys.
Since graduating with a BA (Hons) in Textile Design at Gray's School of Art in 2012, I've been creating bespoke dolls, although my illustration work really took over for a number of years. During the 2020 lockdown, however, and finding the urge to create something tactile with my hands, I started creating fibre creatures again, and haven't stopped since!
The main materials I like to work with for my fibre creatures include wool felt, faux fur and wool roving – although I loves experimenting and finding new ways of creating my unique creatures. For illustration work, I'm a sucker for fine liner pen with markers for colour, although I have started experimenting with digital art.
Inspiration for these creatures has stemmed from years of collecting toys, watching cartoons and playing video games - usually finding solace in characters that are typically the anti-hero. What I love most about creature making is when clients find one of my creatures that personally resonates with them and hearing their story.
After running out of space for creating work from the living room, I joined the Northern Arts Club at the beginning of 2021, with a studio space which has now become a haven of creatures, materials and inspiration.